Discover more from Tripe + Drisheen
Slow news is good news! An independent, in-depth local journalism newsletter from Cork, direct to your email inbox. Subscribe to support us and help pay for our work.
Over 1,000 subscribers
Live at The Marquee but for how much longer?
After nearly 20 years in the Docklands, Live at the Marquee will have to find a new home when construction of more than 1,000 homes starts on the old Ford distribution site.
Come summer in Cork city, the 5,000-capacity striped marquee close to Páirc Uí Chaoimh is one of the most noticeable sights in the city. In its nearly 20-year history, the Marquee has hosted Nick Cave, Diana Ross, Faithless, Neil Young, Lady Gaga, Christy Moore (several times), and Kanye West and a host of other artists.
This past weekend, concert promoter Peter Aiken confirmed to The Echo that Live at The Marquee (LATM) will be returning to Cork in 2024, putting an end to speculation regarding the event's status. Notably absent from that article was any mention of the site work that has started in the Docklands where the marquee is erected every summer.
In early October, Tripe + Drisheen contacted Aiken Promotions to ask specifically if LATM would be staged in 2024 in Cork, and where, given that Glenveagh, the construction company, had started working on the site in the Docklands where LATM is staged. Over 1,000 homes are slated to be built (planning permission has been granted) on the site.
We also contacted Glenveagh, Páirc Uí Chaoimh, and the Munster Agricultural Society, the organisation responsible for the Cork Summer Show to ask if the Showgrounds is being considered as a venue for LATM.
While Aiken Promotions did not respond to T+D, a spokesman for Glenveagh told T+D on October 12 that Glenveagh is "currently engaging in minor enabling works to enhance the security of this site and to ensure we remain compliant with our health and safety obligations
Separately we are continuing to progress our plans for this site and will provide an update to the local community in due course," the statement continued.
That same week, Glenveagh informed residents in Ballintemple by email that: "Initial exploratory works are being carried out on the site inclusive of some minor demolitions.
The initial phase of the works is expected to continue for between 16-18 weeks while geotechnical surveys and testing are carried out."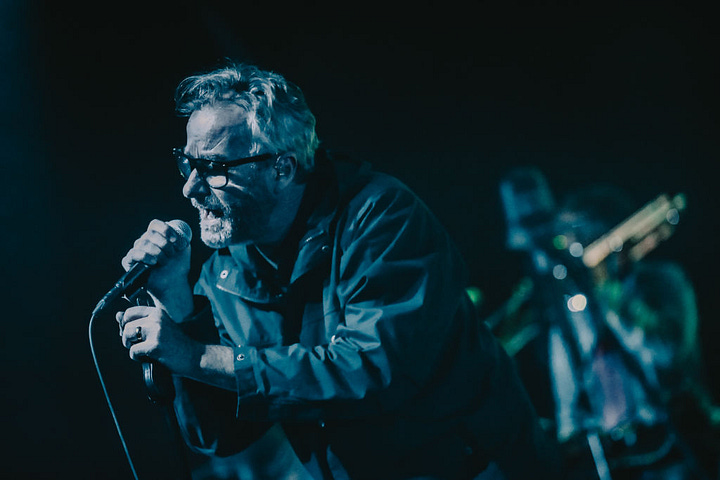 When the county final between Sarsfields and Midleton was played in mid-October in Páirc Uí Chaoimh, the Marquee site was closed for parking. Cork County Board provided shuttle buses from Goldbergs, but the persistent problem of drivers parking cars wherever they pleased continued.
A spokesman for the GAA told T+D that they didn't know how long the Marquee site would be off-limits for parking but that they were waiting to hear from Glenveagh after the county final
Meanwhile, T+D was waiting for a response from Aiken Promotions, and it turns out everyone was waiting for more clarification from Glenveagh.
If, or more likely when, LATM does move, the big question is where it will go if the music festival continues. One site that we heard mentioned was at the Showgrounds Curraheen, where the Cork Summer Show is held every June.
In terms of access and parking, the Showgrounds site ticks both boxes. T+D asked the Munster Agricultural Society, which stages the agricultural show, if they had been contacted by Aiken Promotions about moving LATM to the Curraheen site.
"No is the answer," Gerard Murphy told us by email, adding that "these rumors have been circulating for years."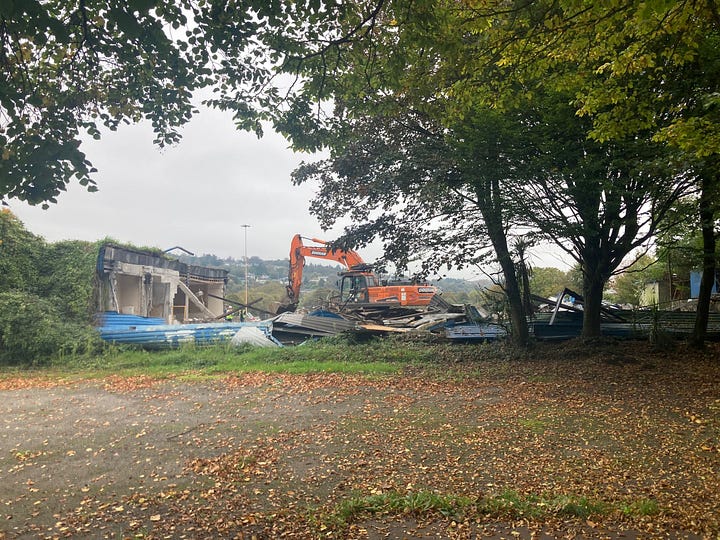 Peter Aiken told The Echo that the lineup for LATM 2024 would be announced in the coming weeks. However, no mention of the music festival's long-term future was hinted at.
It's entirely possible that LATM will have one last hurrah at the Docklands site in 2024 before it has to find a new home in Cork for the striped tent. It's also entirely possible that Glenveagh is keeping their cards close to their chest and keeping everyone guessing, including Aiken Promotions, Tripe + Drisheen, and the people of Cork.